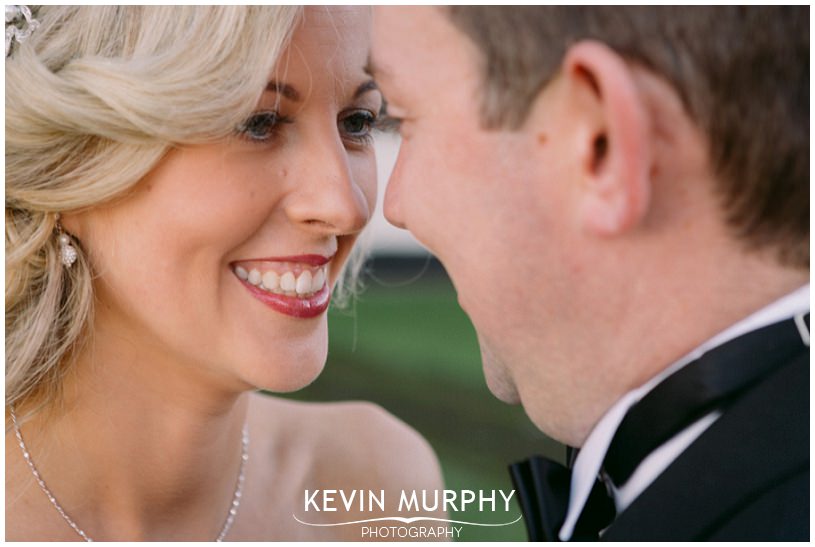 Emer and Niall were married in Lough Gur church and held their reception in the Woodlands House Hotel in Adare. They are living in Australia at the moment so I didn't get to meet them until  few days before their wedding. They turned up to the meeting with the most amazing photograph of both of them visiting Santa almost twenty years earlier – and not only that but the chief bridesmaid and the best man are also in the photograph! Incredible!
Things I loved about Emer and Niall's wedding:
The crisp winter weather – it was one of those days where there was a lovely frost and clear blue skies. Perfect!
The location Niall found for the bridal party photographs.
All the details in Emer's house – especially the Australian twist.
The "See you at the altar" book Niall made for Emer – it was full of photographs of them from over the years and even had a poem he wrote inside the cover.
Before the sermon, the priest set out to make everyone comfortable and he really succeeded with a relaxed and light hearted mass.
The signing map of the world at their reception – what a great idea.
I loved the cake – I'm a sucker for silhouettes though so that's probably why!
As a surprise, Emer and Niall organised a magician for after the speeches. Jack Wise was brilliant, people were literally wiping away tears of laughter.
Cathal's rendition of "head, shoulders, knees and toes"!!!
Some kind words from Emer and Niall:
"Just wanted to say a big huge massive thank you for all your hard work on our big day. You were absolutely fantastic in every single way Kevin. We are so happy that you were there with us. I'm so excited to see your photos and everyone I meet is saying the exact same thing. You made everything easy for us. We had a great day and it just seemed like you weren't even there."
Here is a quick selection of just a few of my favourite images to give you a taste of their wedding day…