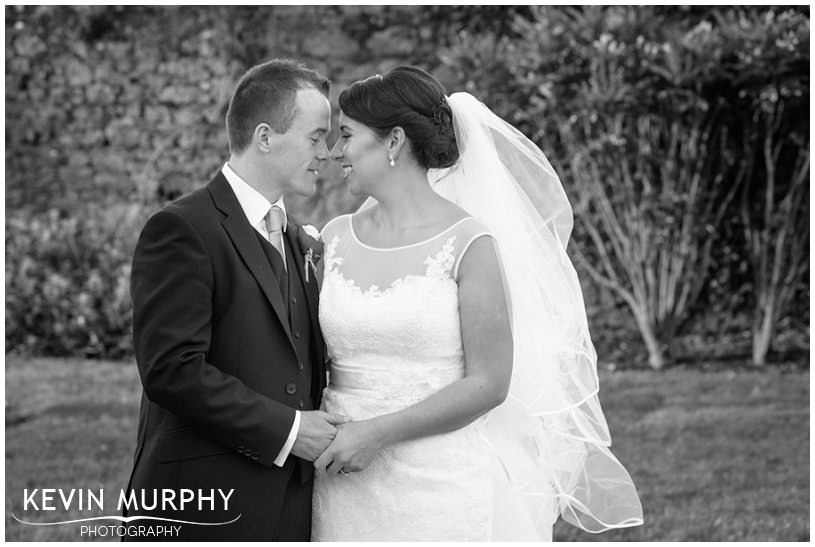 Amanda & John were married on a beautiful Winter day in Croom church and held their reception in the Woodlands House Hotel in Adare. Their daughter Roisín was a star on the day and despite refusing to have a nap (not surprising considering all the excitement!) was in great form for the day.
Things I loved about Amanda & John's wedding:
The calmest and most relaxed bridal preparation of the year (okay it was the first wedding if the year but still) – it was so quiet I thought I was at the wrong house when I got there.
Roisín learned a new word that morning – "Kevin" – that she was more than happy to practice at any opportunity – especially during the ceremony!
Amanda's custom made Christian Louboutin shoes incorporating something blue.
Being threatened by Amanda not to put her "something about Mary" moment on my blog! Don't worry, I didn't! 🙂
Roisín clapping enthusiastically durin the speeches.
Canon Willie stealing John's "suffering" joke!
Clear blue skies in the middle of Winter.
Some kind words from Amanda & John:
"Everyone was singing your praises along with us and mentioning how nice the slide show was. It was super can't wait to see the rest. Thanks so much for everything. We had the most amazing day."
Here is a quick selection of just a few of my favourite images to give you a taste of their wedding day…