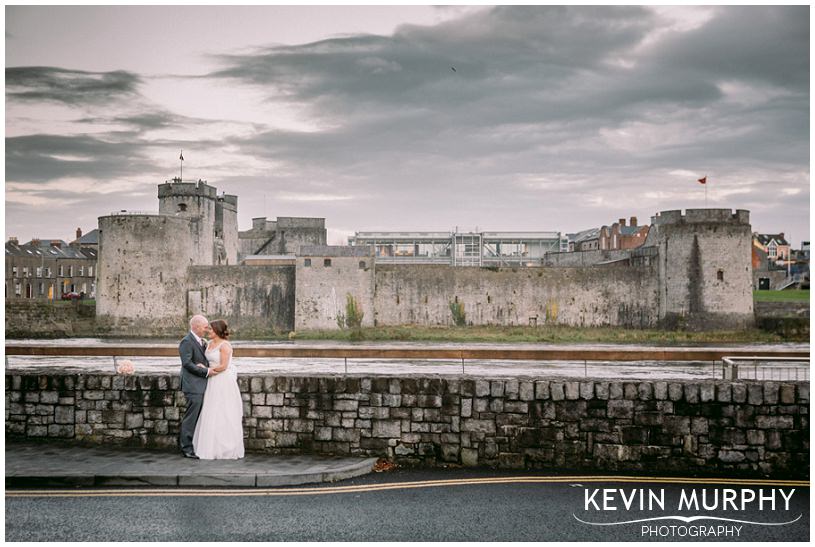 Jacqueline & James were married in St. Mary's church in Limerick and held their reception in the Strand Hotel. It was a great day, with all the guests in high spirits and enjoying themselves. I even got to take photographs of the bridal party along the banks of the Shannon which was a treat in the middle of Winter!
Things I loved about Jacqueline & James' wedding:
Skype calls to family and friends in Australia.
Rían – the star of the show! He has his own entourage of loving cousins and Aunts! 😉
Champagne that decides to pop of its own accord! (Scaring the life out of everyone!)
The bridesmaid dream team – a creative person, an organiser and an entertainer!
The prayers of the faithful which were all read by Jacqueline and James' young nieces and nephews.
Having family sing in the church is always special – but the duet with Cameron was amazing! So, so good.
Rían joining enthusiastically in the applause during the ceremony.
Socks with capes!
Now that's what I call a wedding table plan. I loved the signing frame too.
The earliest knee slide across the dance floor I've ever seen – during the speeches! It was worth burning a hole through the suit!
Rebecca's excitement when she was invited in to join Jacqueline and James during their first dance.
Some kind words from Jacqueline & James:
"Thanks Kevin, it was so relaxed and we didnt even know you were there! The slideshow was a massive hit and we cannot wait to see more pictures."
Here is a quick selection of just a few of my favourite images to give you a taste of their wedding day…