I love finding time to do some creative wedding photographs during the wedding day. It really helps to ensure that the photos are unique to the day and adds a personal touch to the album. Here are a few of my favourites from Linda & Philip's wedding…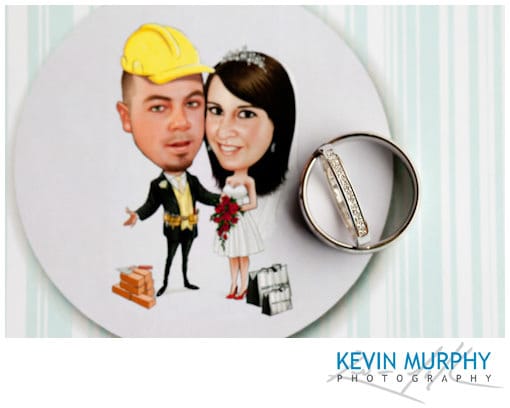 I couldn't resist using the caricature of the bride and groom on the wedding invitation as a background for a photograph of their wedding rings.
This photo was actually the grooms idea! I was glad he knew what he was doing and his brothers did a great job of pulling his legs!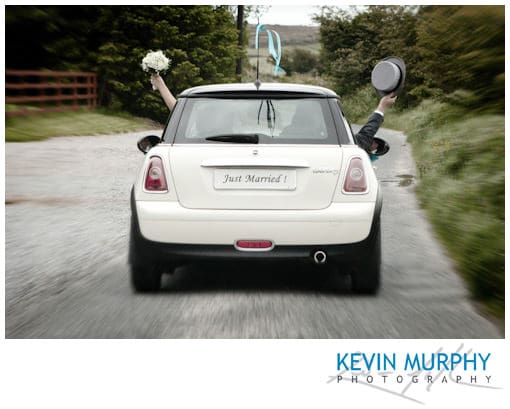 As we were driving from the church in Carrickerry to the park in Adare the bride and groom waved out the window. Luckily I had my camera with me and ready to get a quick photo.