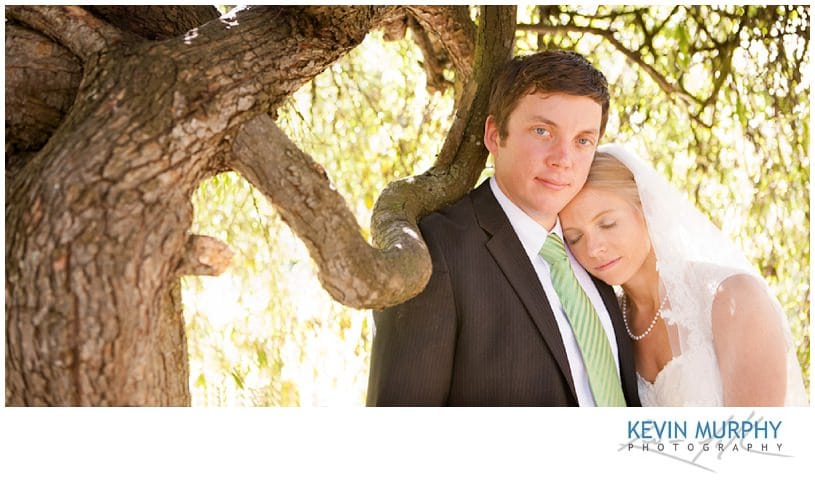 Last weekend I had the pleasure of photographing Kerry & Kevin's destination wedding in Adare, Co. Limerick. They live in San Francisco but Kevin is Irish so they decided to have a lovely family wedding in The Holy Trinity Abbey in Adare. Here is a small pick of some of my favourite photographs from their day…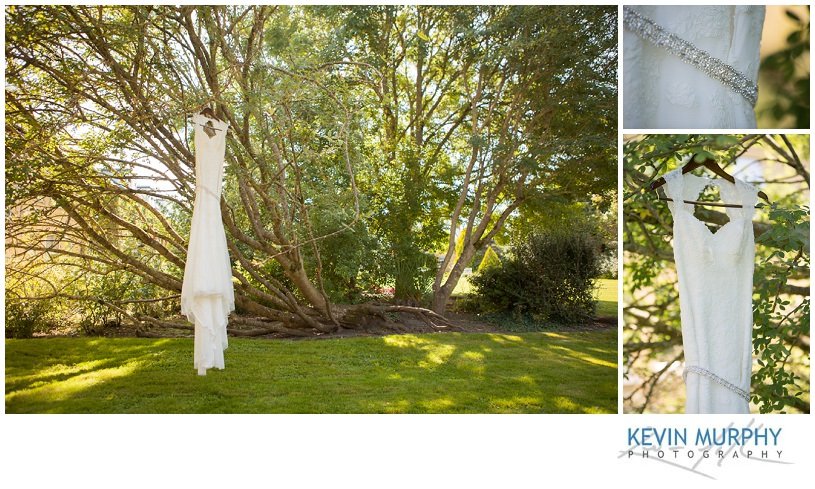 Kerry was eager to photograph her preparations for the day so I arrived at the Dunraven Hotel in Adare and she handed me her wedding dress to go out and take a photograph of it hanging from a tree in the garden. I happily obliged – we were off to a good start! 🙂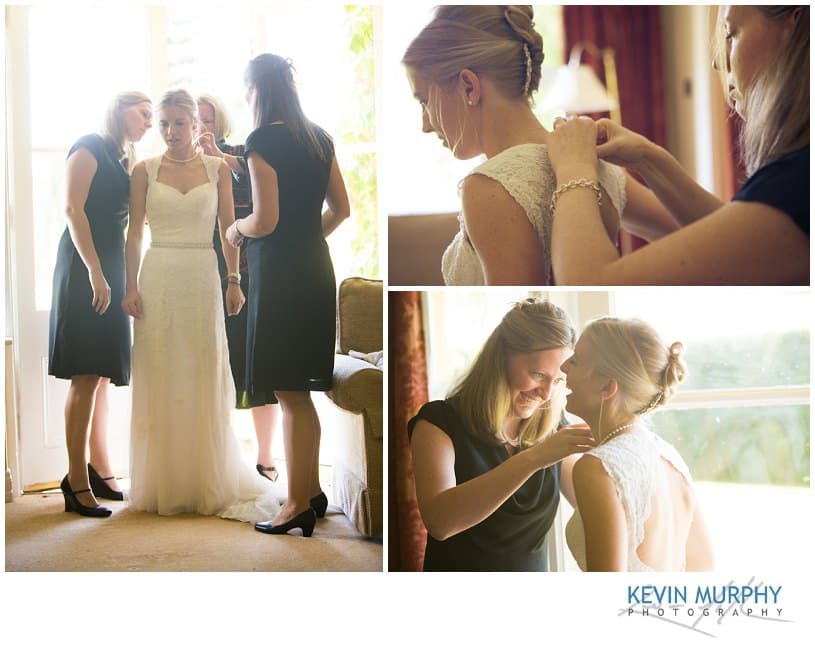 Kerry's sisters were her bridesmaids and they were there to have a good time. There were no nerves and I can honestly say they kept me entertained with their antics!
At the church, Kevin was busy sorting out the last of the preparations when I arrived. It's never easy to organise a wedding in a foreign country but Kerry and Kevin did an amazing job. The whole day flowed flawlessly.
Fr. Chris O'Donnell was the priest celebrating their wedding ceremony. It was my first wedding with Fr. O'Donnell and I really enjoyed his sermon. It's not often the voyage of marriage is compared to the greatest voyage of all – Star Trek!!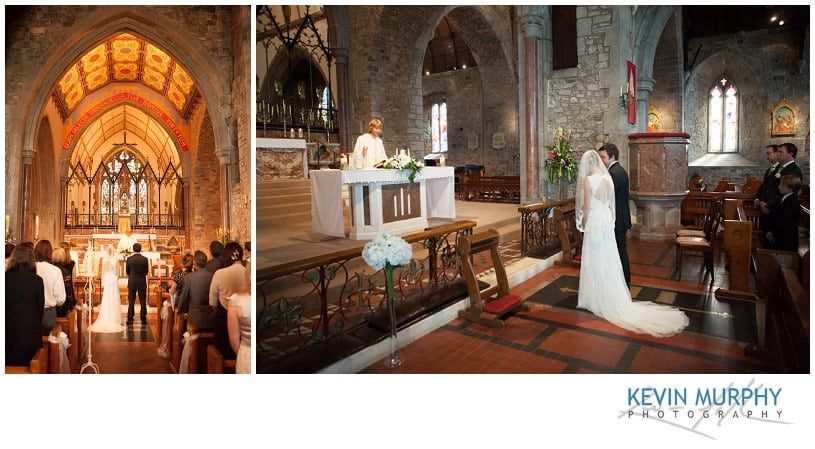 The Holy Trinity Abbey in Adare is beautiful. It also allowed me to discreetly photograph the proceedings from a few angles without blocking the view of the guests.
I love, love, love the next photo. Kerry was deep in thought and Kevin glanced lovingly over for a second to admire his new wife. Love it!
After the ceremony we nipped across the road to the park in Adare for a little photo session with the bridal party. The sun was shining, the sky was blue, love was in the air…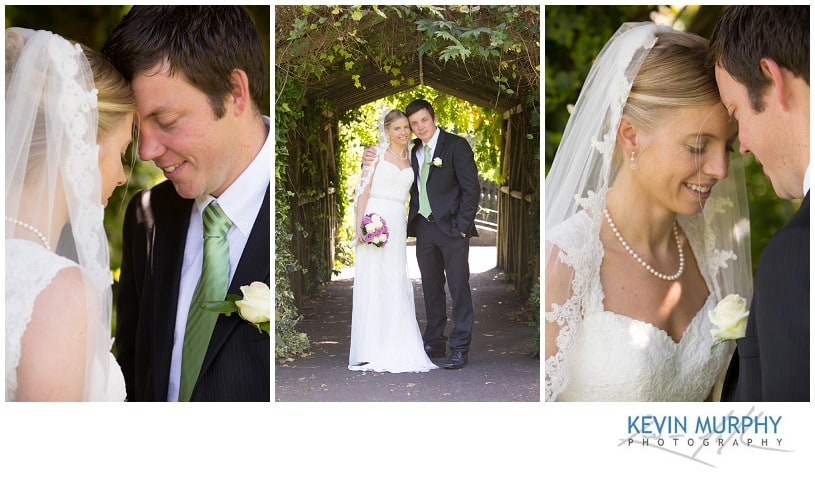 A huge thank you to Kerry and Kevin for having me as their wedding photographer. I really enjoyed the day and I wish you all the best for the future.
If you are planning on celebrating your wedding in Adare (or anywhere else for that matter!) please contact me to see if I'm available to capture your wedding story.