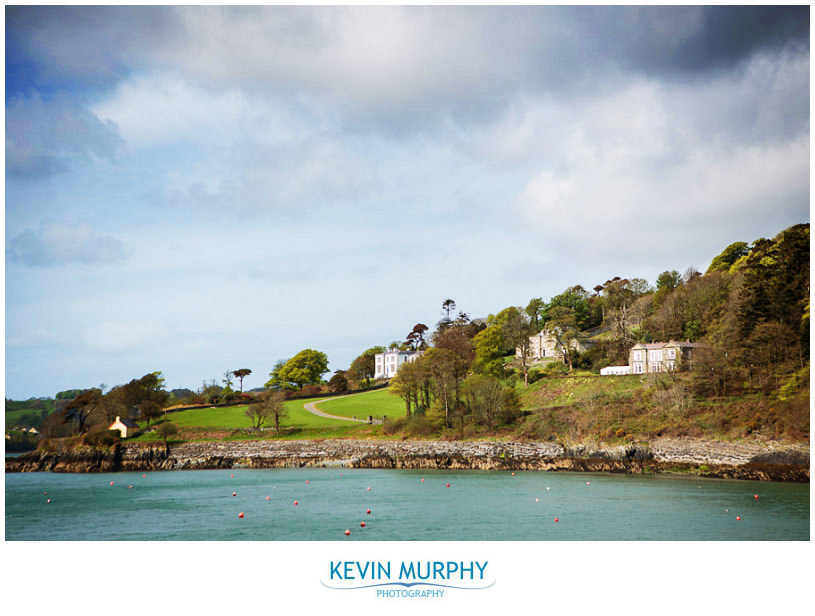 Carol and Aidan were married in St. Fachtna's church in Glandore and held their reception just down the road in The Rectory. Despite a gloomy weather forecast, the weather played along perfectly (well… apart from one shower in the middle of the family photographs!). The location was stunning, the guests were all relaxed and having a good time and it was great to be there to capture the story of their day.
Things I loved about Carol and Aidan's wedding:
The location was amazing. I'd never been to Glandore before but I will definitely be going back. It happened to be sunny both on the wedding day itself and when I went to do some preparation work the month before so it was looking its best.
The craic in Carol's house on the morning of the wedding. From dressing up to practicing pretend speeches it was a barrel of laughs!
Anluan (the best man) and Ann Marie (the bridesmaid) were super organised and helpful and really made the day go smoothly.
I loved the quirkiness and uniqueness of The Rectory. The view from the front lawn is beautiful and there are lots of lovely little touches inside too.
Here is a quick pick of some of my favourite photographs to tell the story of their day…