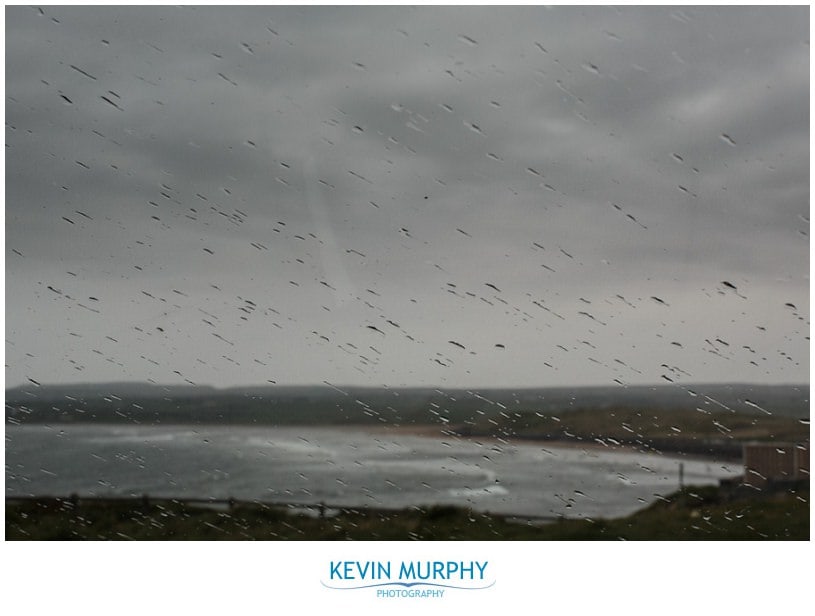 My wife and I decided to take some time out at the weekend. She works a 9-to-5 and I'm usually busiest at the weekends so it was great to have a weekend where we could hang out together for a change. We decided to go to Lahinch for our "Summer holidays". The weather wasn't great, but in typical Irish fashion everyone was making the most of it and the beach was surprisingly busy.
We sat, relaxed, and watched the world go by.
A lot of people camped out in their cars, they pulled up along the coast and read their newspapers, awkwardly changing pages around the steering wheel. Occasionally they would take a break to watch the surfers or a seagull floating effortlessly on the updraft from the cliff. Every now and then they would brace themselves and step outside for a smoking break.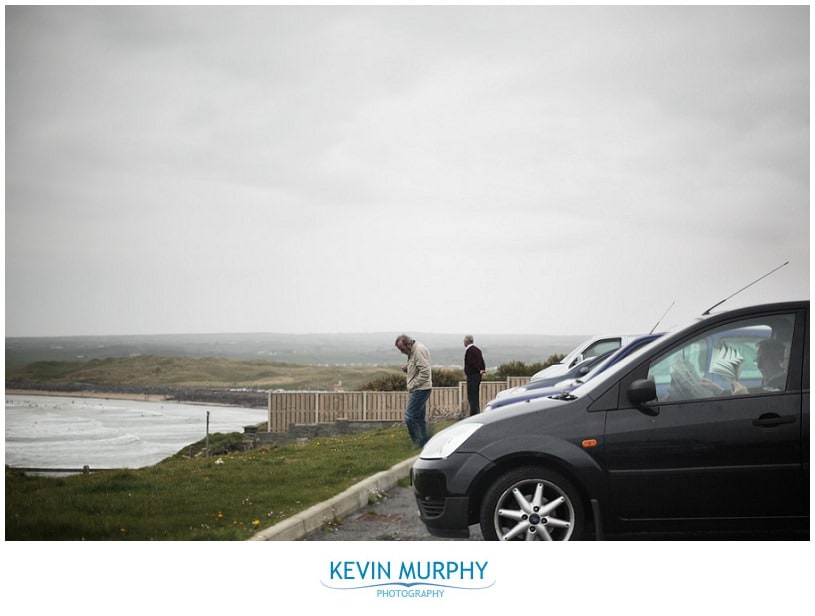 Meanwhile, the more hardy people walked down the path by the cliff edge and along the prom.  Most people were well insulated, sometimes just eyes hidden behind a tightly closed hood. Heads bowed to the wind coming in from the sea. Children were wrapped up in layers in prams.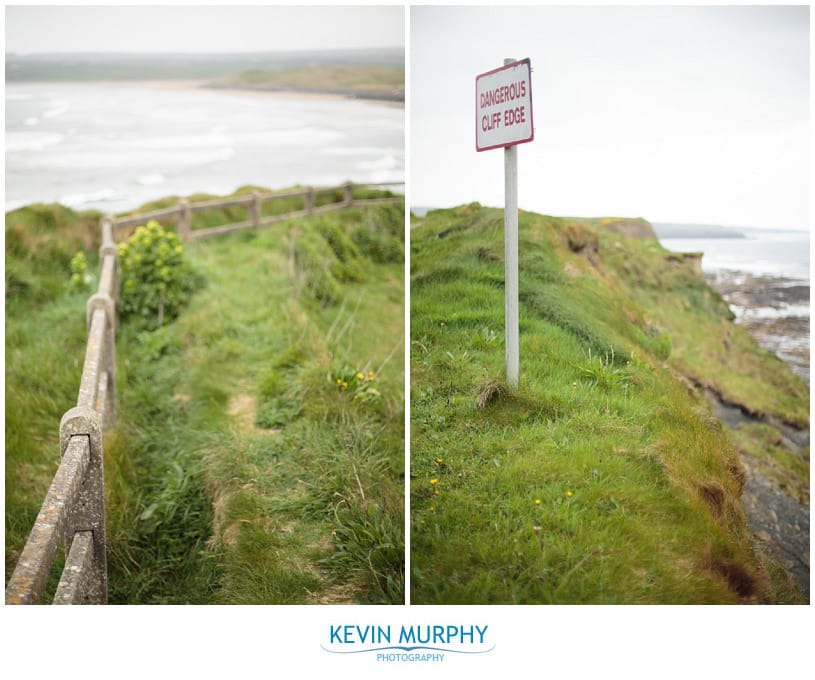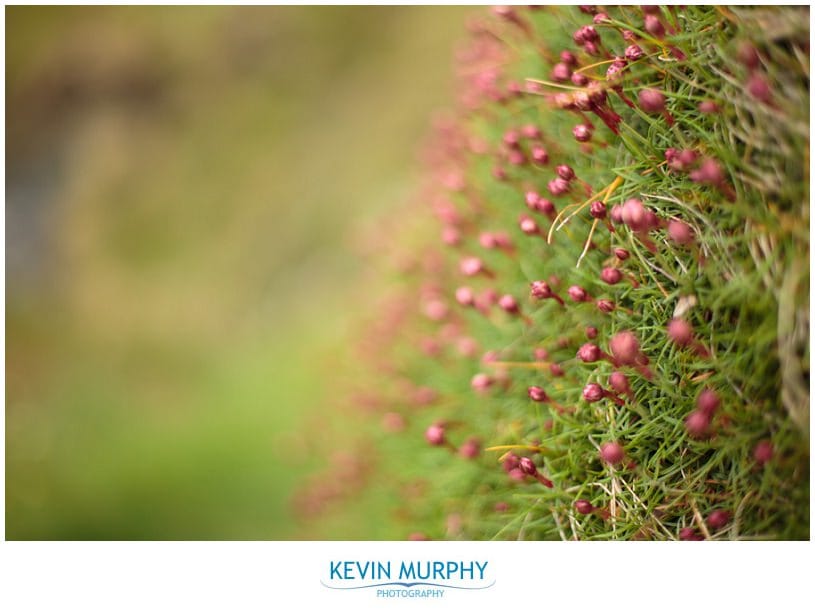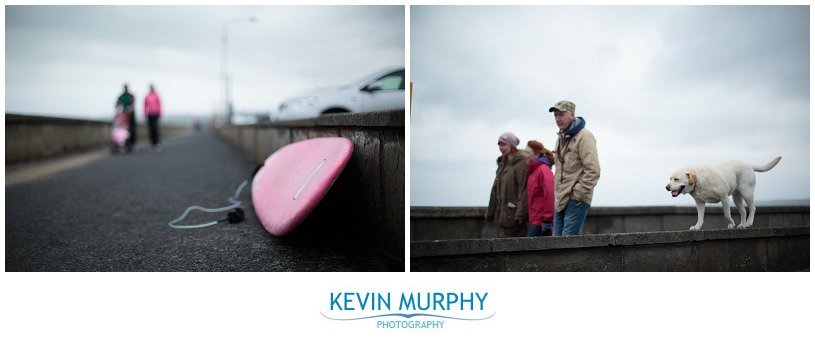 In the water, there was a lot of competition for the occasional wave. Graduates from the surf school were practicing their new skills. Adrenaline junkies on jet skis were using the waves as ramps. The odd kite surfer fought for their place too. Others looked on, undecided if getting in the cold water was worth it.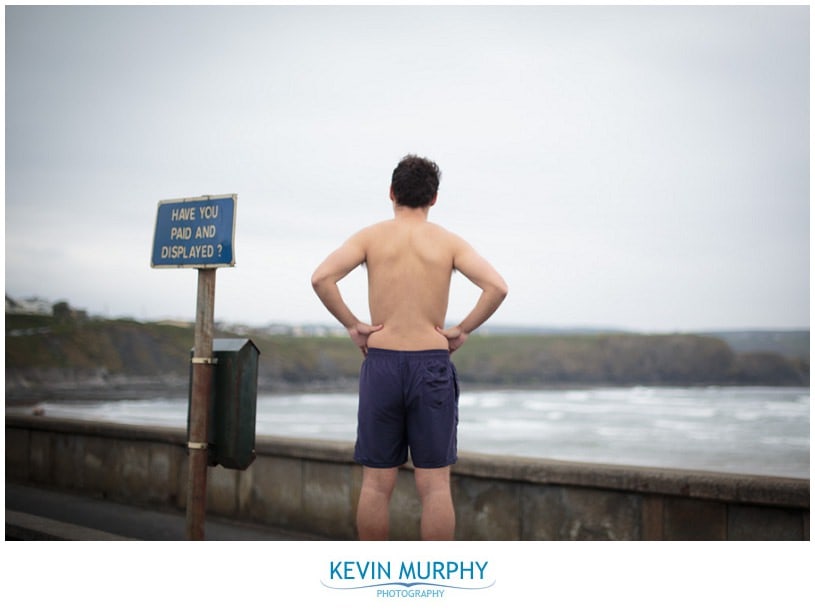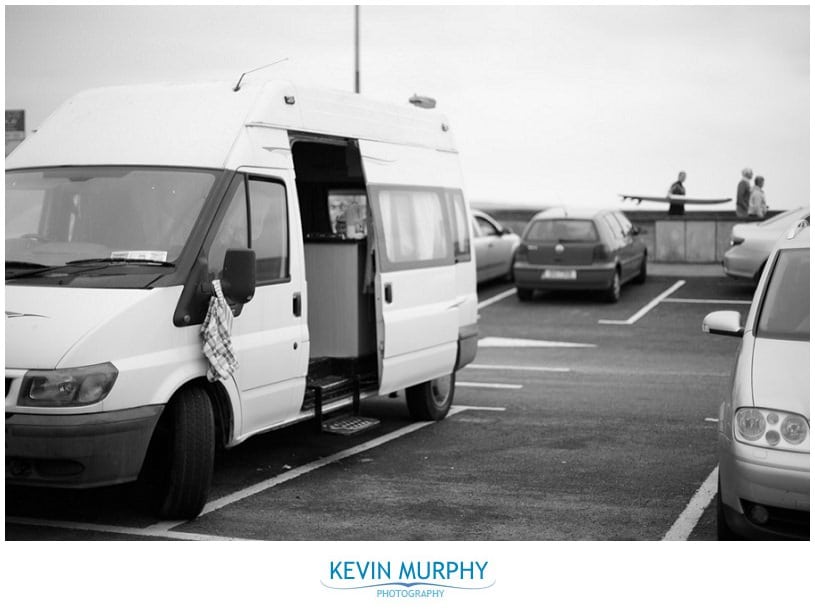 In the car park, with their backs to the wind, middle aged people methodologically teased periwinkles from their shells. Tired surfers slowly peeled off their wetsuits, fumbling through their makeshift towel dressing room.
We left rejuvenated and revitalised. With lungs full of fresh sea air and quiet minds. We'll be back.