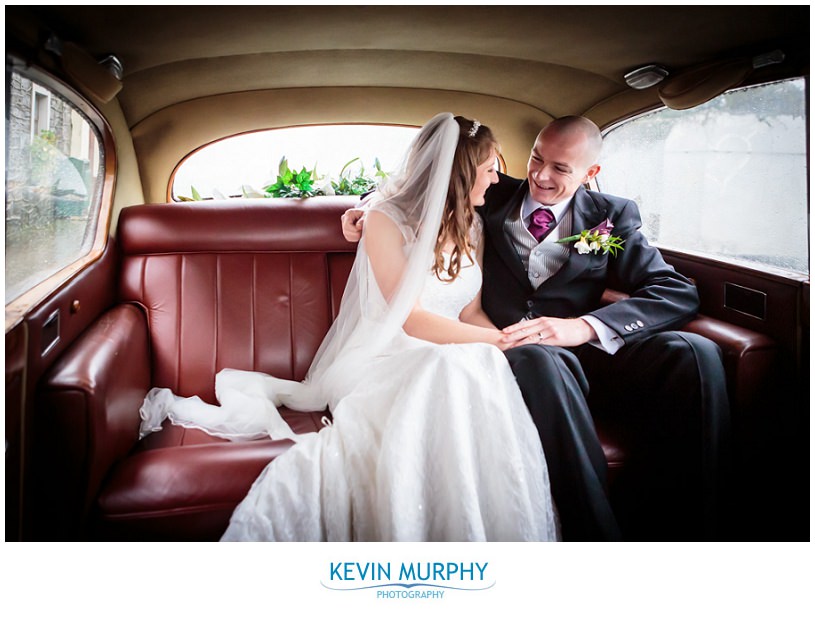 Emma and Declan were married in Ardagh Church in Co. Limerick and had their reception in the Woodlands Hotel in Adare. They are living in Australia but unfortunately they didn't bring the weather home with them! It was the wettest wedding I've photographed so far but everyone was in high spirits and we made the most of it. In the end, I used a little sheltered area so that Emma and Declan were kept dry while I got some photographs of them just as darkness fell. We got a lovely deep blue dusk sky as a background to camouflage the weather!
Things I loved about Emma & Declan's wedding:
Emma was a bridesmaid at Noreen and Patrick's wedding so it was great to meet up with familiar faces again.
Emma handing over the key to the house to her Dad as she left.
How positive Emma and Declan were despite the weather. They made the most of their day – even though they were "trapped" in a pub they never stopped smiling.
The ducks on the wedding cake. Genius!
The Siege of Ennis – I think there were some dizzy heads after it!
Here's a little taster of their day…