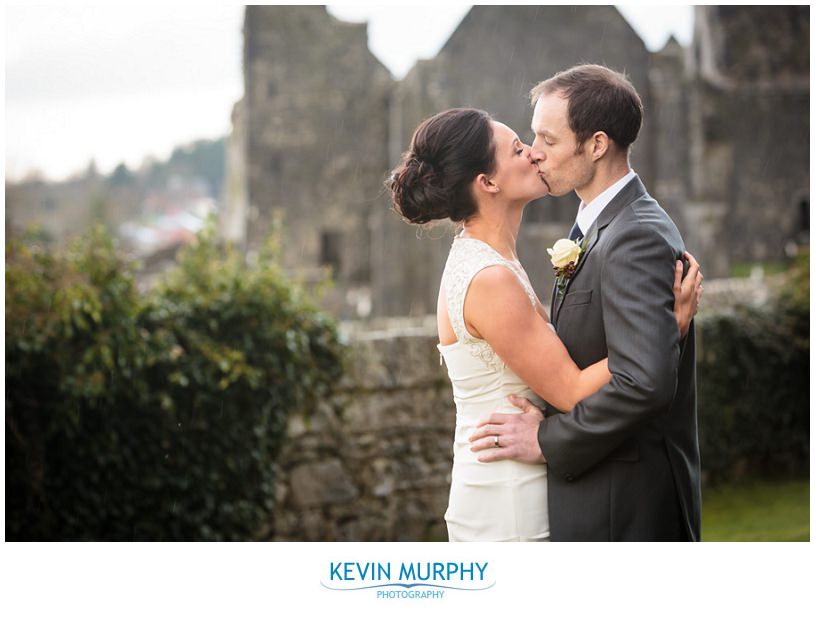 Rosie and Colm were married in Quin Church and held their reception in the Old Ground hotel in Ennis.  Rosie and Colm are both living in New York at the moment so I had just met Rosie a few days before the wedding. However, Rosie's mum was the wedding planner extraordinaire for the weddings so I felt like I knew Rosie before we ever met. She would definitely give Franc a run for his money! 😉
Things I loved about Rosie and Colm's wedding:
Rosie and Colm just beamed happiness the whole day. It made my job easy!
TJ getting all dressed up with his bowtie.
The reaction to the wedding car Rosie's mum had organised as a surprise.
Personalised hurleys for the gaurd of honour.
The hand painted Christmas bauble wedding favours. I'd never seen something like this before, what a great idea. I bet these will still be hanging on trees around Clare for years to come.
Managing to come across two books in the library of the Old Ground that summed up the couple.
David's speech which started out about a young man from Clare who wanted to play hurling in London and got funnier and funnier as it went on.
Here's a little taster of their day…