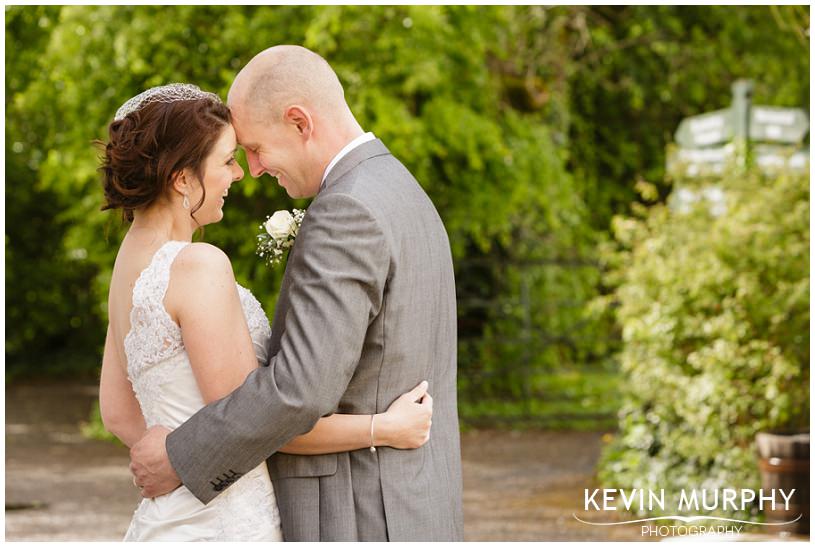 Tanya and Mark were married in Manister church and had their reception in the Bunratty Castle Hotel. The star of the show was their beautiful daughter Emmy who spent the whole day being oohed and aahed over! When I met Tanya and Mark to discuss the plan for their day they only had two requests – take loads of photographs of Emmy and don't spend too long taking photographs of them! The first part was easy – Emmy smiled every time I walked by. As for the second part, within 15 minutes of taking my first photo of Tanya and Mark in the Folk Park in Bunratty we were finished and Mark had a pint of Guinness in his hand! I think I set a new record!
Things I loved about Tanya and Mark's wedding:
The messing and craic at the house that morning. Check out some of the new Spring/Summer headpieces that were on show below! 😉
Emmy deciding to eat the mass booklet!
In an act of utter confusion, the best man tried to bless the wedding rings before the priest took over!
Finding a nice new location in the folk park with beautiful light.
The renovated reception room in the Bunratty Castle Hotel. The dark panelling has been replaced with a lovely bright finish which helps create lovely light for photography.
Tanya and Mark's entrance to the reception. It was my first time seeing the hotel wedding coordintator getting a high five on the way in!
Here are some of my personal favourite photographs to give you a taste of their day…