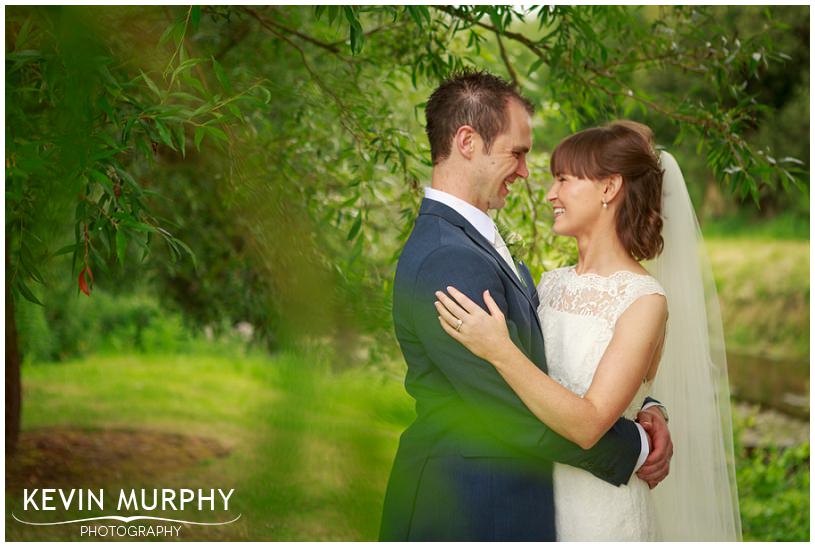 Aine & Jack were married in Manister Church and held their reception in the Woodlands House Hotel in Adare. These guys put the party in wedding party! It was great fun from start to finish and I really enjoyed being there to capture it all.
Things I loved about Áine & Jack's wedding:
The excitement that morning as the girls got ready in Revas Spa in the Woodlands. When Orla (the flowergirl) turned up she got swept off her feet in the world's biggest hug from Áine – her feet were dangling in the air!
Jack and his brothers' sense of humour – it was a lot of fun once I realised they were more likely to do the exact opposite of anything I asked them to do! 😉
The singing in the church – I love it when the family get involved.
Going somewhere personal for the bridal party photographs. We went to "the track", not only was it a great location with a lovely river running through it but it was also the location that Áine and Jack hung out at when they started going out which made it even more personal.
Áine's brother Brian's speech. It was equally touching and hillarious. (Although he purposely made sure I had "Bonfire Heart" stuck in my head for about a week after the wedding!)
The rest of the speeches were great too, even their priest got in on the action and had more than a few people crying with laughter!
Some kind words from Áine & Jack:
We had a ball. We loved every minute of our day. Jack and I would like to express our sincere gratitude to you for the fantastic job you did on our wedding day. We loved your relaxed approach and your sense of humour. It was lovely to see you join in with our laughs throughout the day.
Here are some of my personal favourite photographs to give you a taste of their day…