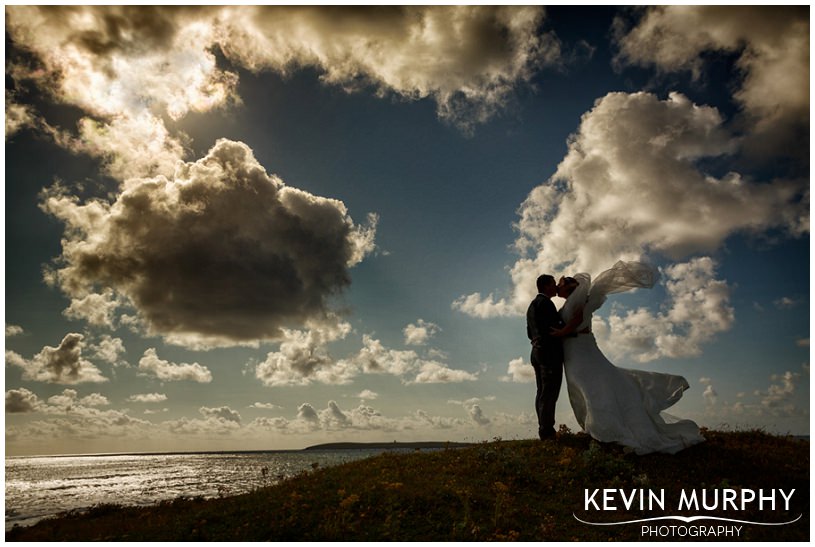 Suzie and Gary were married in Meanus church and had their reception in the Armada Hotel in Spanish Point. The Child of Prague did a great job and everyone was in high spirits. As well as stopping on the coast for some photographs with the bridal party, Suzie and Gary also drove to a personal location for a few more photographs. The weather was really sunny and windy which made things a bit challenging – but I'll take that over rain any day!
Things I loved about Suzie and Gary's wedding:
The pool table in their house. I was tempted to have a game myself but thought better of it seeing as it is surrounded by glass windows!
Suzie and all of the girls walking to the church from her house.
Corey's suit and mini converse.
The flowers were fab, as were all the other little details like the boxes for the rings, the bike outside the church and the tables in the hotel.
Gary and Suzie driving their own wedding car. The journey between the church and the hotel is one of the few times a married couple get to spend alone so I'm sure they had a great chat.
Going to Seafield beach where Suzie's mother used to go as a child.
The horse racing themed seating plan along with the form of each guest. Apparently Suzie "travels well over distance" and Gary is "in good nick"!
Some kind words from Suzie & Gary:
"Thanks again for being so amazing. You have great patience. And you are amazing at what you do!"
Here are some of my personal favourite photographs to give you a taste of their day…