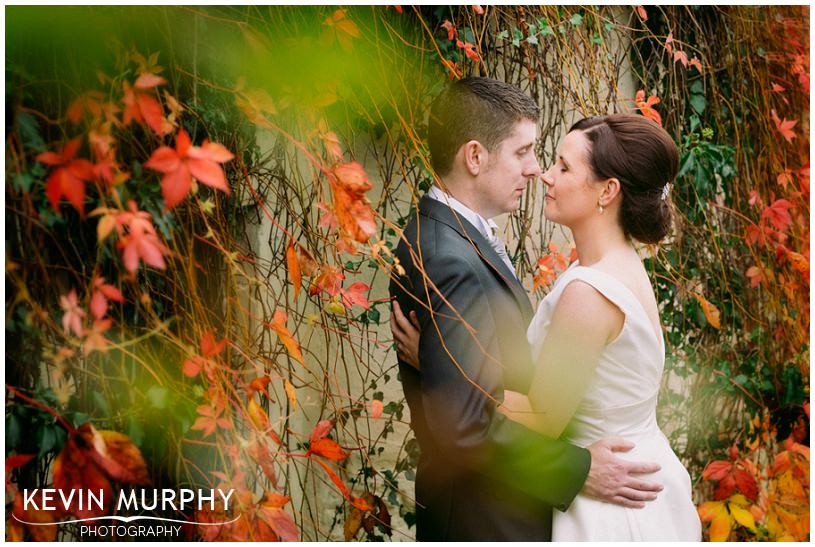 Jackie and Aidan were married in Knocklong and held their reception in the Woodlands House Hotel in Adare. The venue for their reception we never in doubt because they both work there! They first met when Aidan got Jackie's job while she went travelling to Australia with Fran (who was her chief bridesmaid). When she got back, Aidan made his move! 😉
The atmosphere in the Woodlands that day was electric. The staff that were lucky enough to be guests were having a ball and those who were working were putting in extra effort. It was like a big staff party!
Things I loved about Jackie & Aidan's wedding:
Selfies!
Spontaneous crying at just the mere sight of a veil.
Pajoe (Jackie's Dad) when seeing his daughter in her bridesmaid dress – "we might get rid of a second one today"!
The unusual bouquets.
Going to the bar for "a few pints". Given the weather it was probably the best place to go!
Pajoe, who was busier than Santa in his workshop in the lead up to the wedding, creating the table runners and the tea light holders for the reception. It looked amazing.
Quick thinking bridesmaids who are not only helpful but save lives!
A few doves who refused to fly!
A wheelbarrow of beer. In bottles mind you, not just a wheeelbarrow with beer poured into it! 😉
The comraderie at the hotel. It was such a great party atmosphere, everyone was having a great time.
Here is a quick selection of just a few of my favourite images to give you a taste of their wedding day…